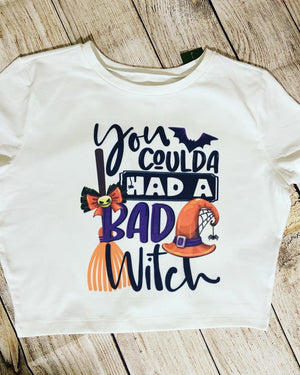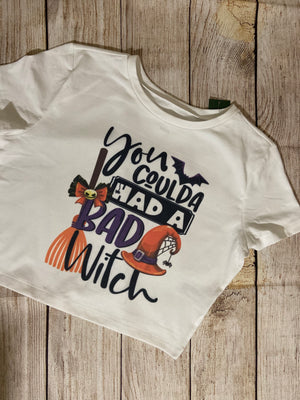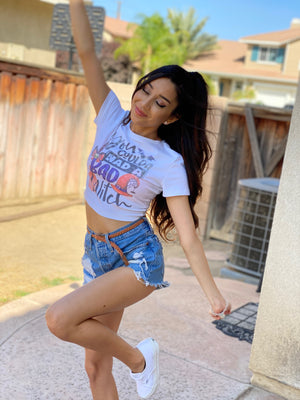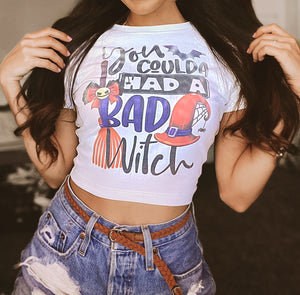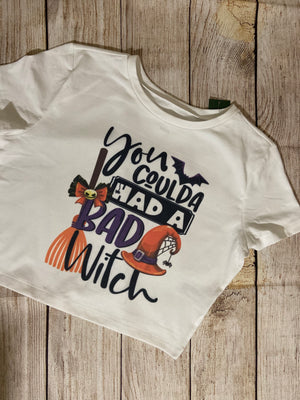 You Coulda Had A Bad Witch Crop
This listing is of a crop top with the image "you coulda had a bad witch" . 

Primary shirt will be white , with the image printed onto the shirt .

Sizing options are available in ordering options.

These are 65%cotton 35%polyester .Included in packaging will be care instructions for your new garment.


Model wears a size small.

Don't forget to LIKE us on Facebook!
Facebook.com/BataraCreations