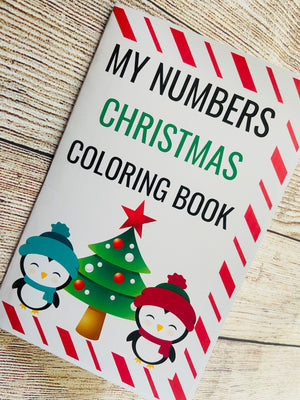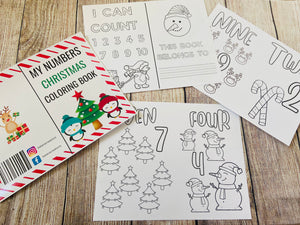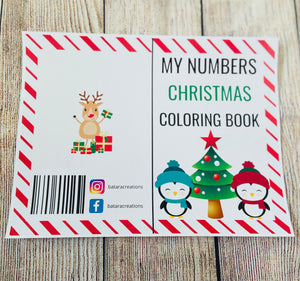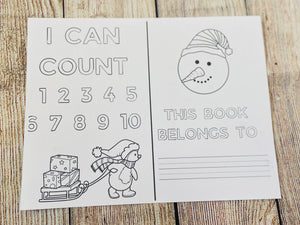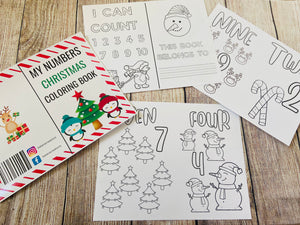 Christmas Numbers Coloring Book
These are numbers coloring books , 1-10 for you littles to learn to count or keep them busy and learning at the same time .


this specific listing is for a numbers coloring booklet Christmas edition . 


can be customized with child's name ; upon ordering please list the names you would like . 
language option available 
English  - all pages will be in english only 
English/Spanish  - some activity pages will have both English & Spanish Words
English/Luiseño  - some activity pages will have both English & Luiseño words